Kid camps are some of my all time favorite events. I absolutely L-O-V-E seeing the sheer joy when a child gets to do what they love for the whole weekend. There really is nothing more rewarding that watching a child live their dream of riding a horse for the first time!
Youth Horsemanship Camp: Nothing scheduled at this time
TThese are two day camps wehre we help kids with horsemanship skills, showmanship, trail, roping, gaming and more. With 6 clinicians for lots of one on one attention.
Limited to 15 riders Registration is open now. Cost is $175 early registration and $225 for late registration.
Clinicians:
Vixen Radford: PNW 4H certified Horse Judge, Miss Rodeo Oregon certified pageant judge, Horse trainer, 4H horse leader for 25 years, and Drill team coach for 15 years.
youth clinicians:
Destiny Wecks: 7 year member of the Mountain High Broncs and Bulls, 6 time wallowa county fair all around winner, 6 year Oregon state fair qualifier in events from showmanship, gaming, jumping and western and english eq to trail. High point buckle winner, 2015 Jr Miss Rodeo Oregon and 2020 Chief Joseph Days court member, Oregon High school rodeo first attendant 2020-2021, 2020 Cauyuse Jr Rodeo All Around girl saddle winner, and Miss Teen Rodeo Oregon 2022
Email duntherightwayranch@gmail.com for more information on camp along with registration forms and agenda.
Camp will be at Dun the Right Way Horses in Joseph
www.duntherightwayhorses.com
OVER NIGHT CAMP- none planned for at this time.
Our kid or youth camps are the answer to achieving all of their horse dreams. Our camp is run like school, but is all about horses! Your child will learn all about the riding disciplines like English, Western, Jumping, Drill Team, Gaming, Trail, but we will also incorporate crafts, campfires, and making new friends.
The Youth Camp is an all day camp with a sleep over to end your day. We will focus on learning the basics of solid ground work and the fundamentals of horsemanship in western and english riding. Youth will get to practice techniques to make them safe and solid in the show ring, the back yard, or country side rides. We will learn to advance their skills in areas they want to excel in. This camp is designed to push their talents and test their skills. The camp is open to youth from all over the country and all levels. Space is limited.
Cost: $300 per person or $250 if received by at pre registration. Dun the Right Way Horses Ranch. The camp is limited to 10 youth for this camp.
If you don't have a horse... but you want to attend... Horse are available for rent for camp. Call 541-432-3867 (DUNS) or email duntherightwayranch@gmail.com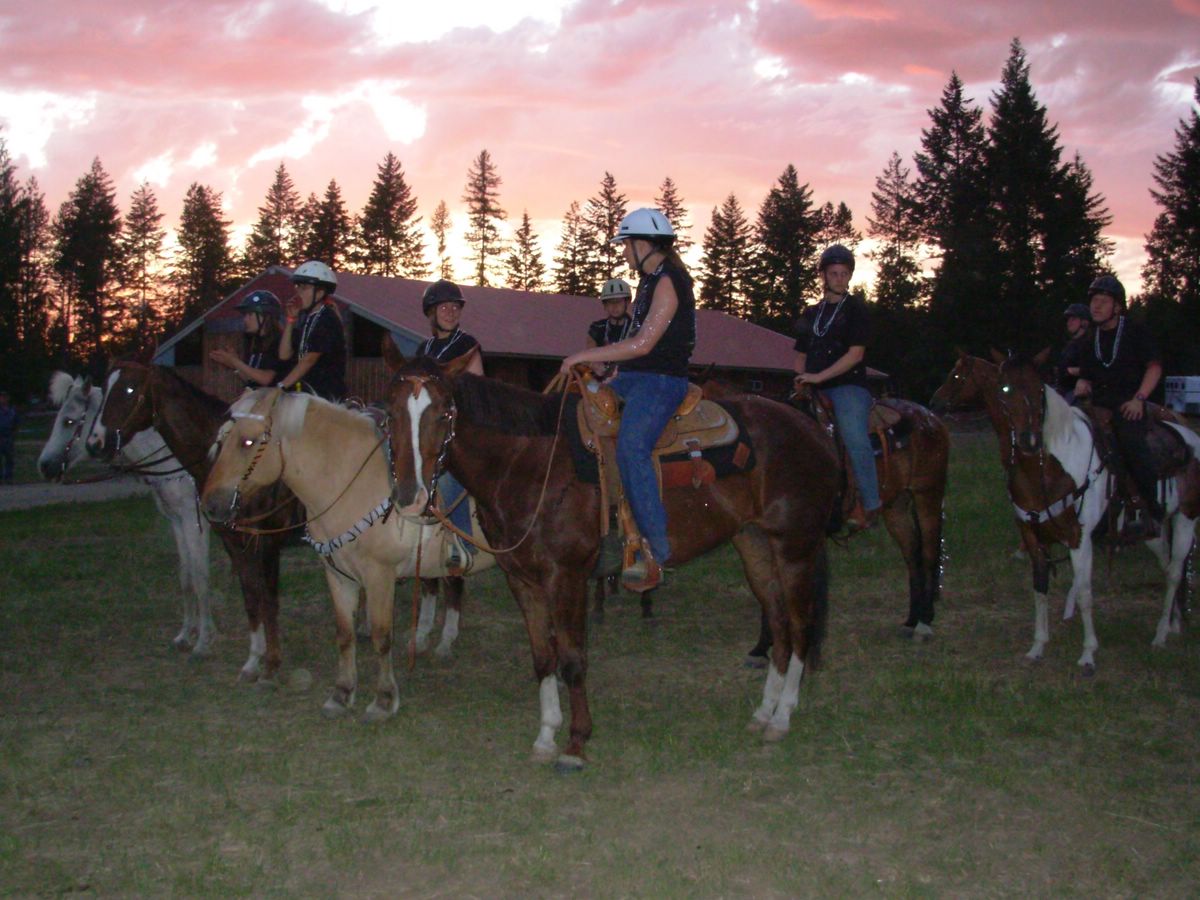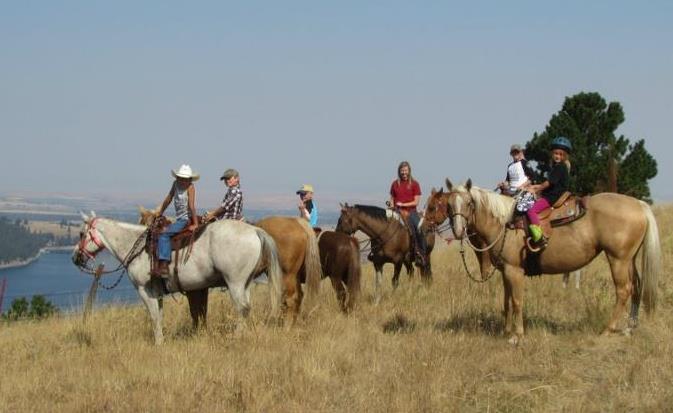 Dear Vixen-
I would like to thank you for the wonderful job you did teaching myself and my 3 children at Horse Camp last year. We all enjoyed you tremendously and learned many new skills. Natalie became confident enough to canter (no easy feat for her as she is SUCH a timid rider) and I even began to canter as well. Your knowledge of horses and horsemanship as well as your ability to transfer that knowledge to others is a rare gift. We look forward to studying with you again soon. Sincerely, Darcy Birdsall

Coeur d'Alene, Idaho