Here at Dun the Right Way Ranch we have great family ranch dogs and felt they too needed a little spotlight attention.
George started it all, she was our female Jack Russell who we had bred in the past producing multiple litters of not only Jack Russell puppies but Jack-a-Bea's (Jack Russell Beagle cross) too! George was laid to rest in the backyard in 2019. We were blessed for years to have her daughter to replace her, however time flies and now we have retired Skippy as well. At this time no longer are rainsing jacks but it something we really miss. Our Jack Russells had smooth coats, long legs and are very intelligent. If you were looking for a great family dog that was trainable and quite, one of these were the partner for you!
We expanded our production and in 2011 we welcomed the most stunning Blue heeler to our ranch named Hooey. He was the best dog and he produced amazing puppies when we crossed him on our red heeler female Reece. They had been raised together and they were a TEAM! They made puppoies that so many have loved over the years. In 2020 we said good bye to Hooey and he is laid to rest outside my bedroom window where he spent most his days hanging out in the sun of summer. Shortly after Hooey left Reece left us as well and she was laid to rest and is at the ranch in her resting spot special to her as well. But we had planned for the future and we had held back one amazing smart blue heeler female in 2019 name Pheonix. She has had 2 litters of great puppies sired by Denver a Chocolate heeler we stood for a while till he went on to his DREAM job on a ranch in centeral Oregon. But we stand a 2020 red heeler stout great dog named Rip!
Rip is currently stand him at stud for breeding. Stud fees are $400for any litter up to 4 puppies, over 4 puppies $450 or $150 for litters less than 2 puppies.
Watch for photos to come soon of the new crew!!!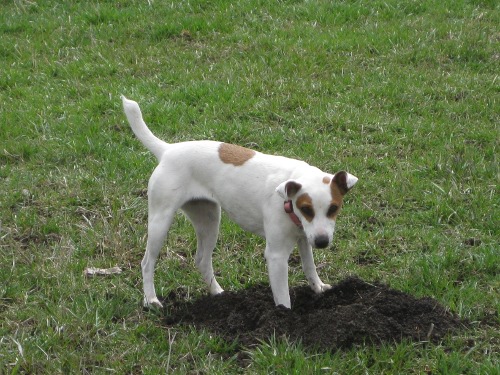 George our female retired Jack Russell momma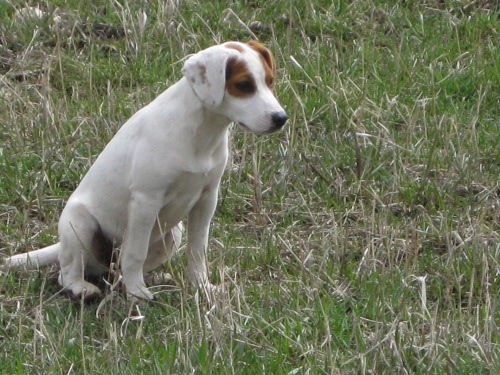 This is a jack-a-bea puppy out of George.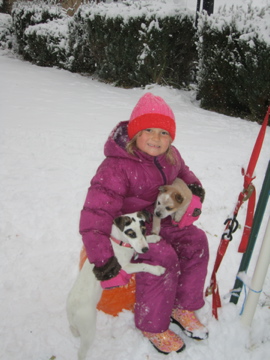 Little Miss Dez with Skippy our Jack Russell new female and our mini heeler Notty 12-2011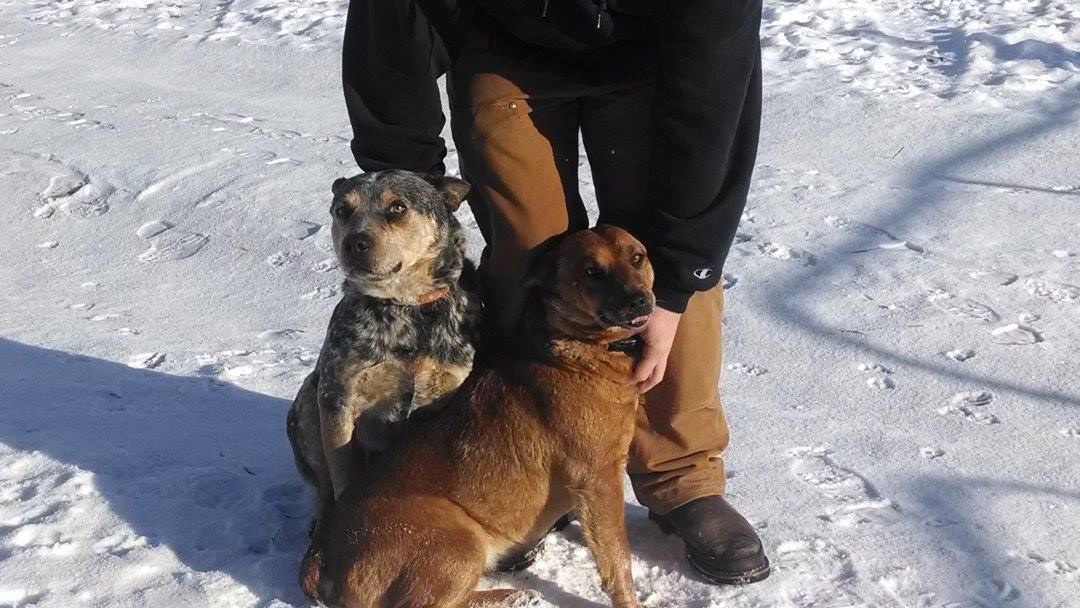 Hooey and Reece Dec. 2013
So, if you are looking for a family dog we just might have one for you.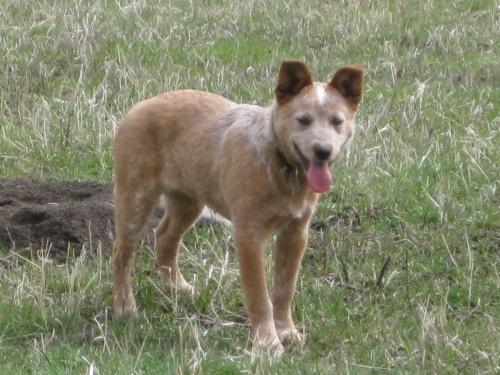 Roper: may she rest in piece and know we miss her daily. She was a dream to own.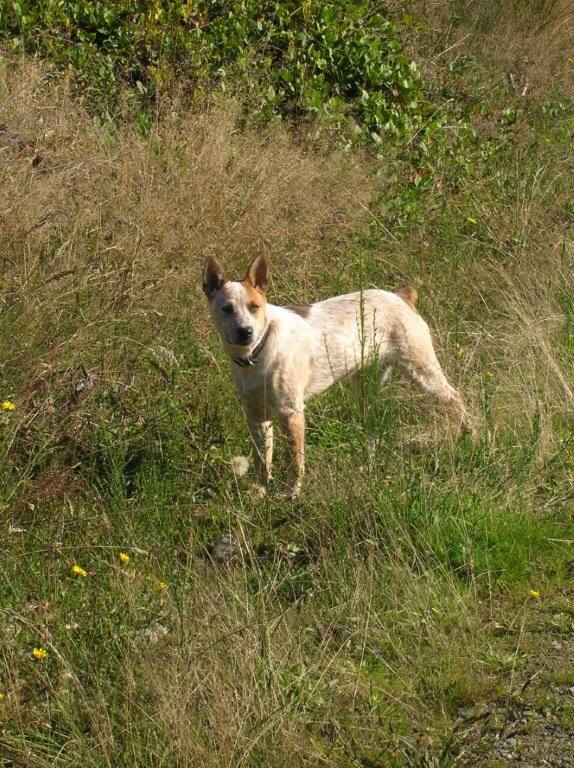 One of Hooey's puppies from an outside breeding. Photo at 7 months.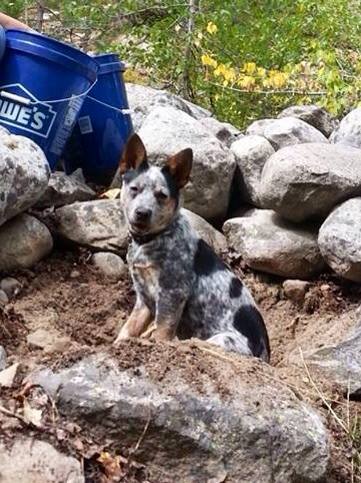 Another Hooey Puppy at 5 months old. Bella was the runt...