Here at Dun the Right Way Ranch we have great family ranch dogs and felt they too needed a little spotlight attention. George is our female Jack Russell who we have bred in the past producing multiple litters of not only Jack Russell puppies but Jack-a-Bea's (Jack Russell Beagle cross) too! We have since retired her from breeding and now have a replacement named Skippy. Skippy is going to have big shoes to fill, but is proving she is smart and has the same great qualities that George did! Our Jack Russells have smooth coats, long legs and are very intelligent. If you are looking for a great family dog that is trainable and quite, one of these might be for you!
We will be having a little or Jack Russell puppies in August. They will be short hair long legged puppies- both parents are super ranch dogs. Skippy our female is use to being around kids and the male is one that is around people and very friendly also ranch raised.
Another great addition to Dun the Right Way Ranch is Hooey. He came from our late great red heeler named Roper. She was so mellow and never mean or aggressive. If you said her name she would just roll over and wait for you to pet her. Hooey is a blue heeler whose grand sire came from Australia. He takes after his mom and is smart but not aggressive or mean; he makes a great family pet. Last summer our son Jalyn and Hooey made their debut at the 2012 Wallowa County Fair. We currently stand him at stud for breeding. Stud fees are $300 for any litter up to 4 puppies, over 4 puppies $350 or $150 for litters less than 2 puppies.
Feb. 2013 Hooey had his first outside breeding with a very pretty female from Washington state near Seattle. She came to stay with us for a week, Hooey's first litter was 11 amazing puppies we loved seeing updated photos of them. Ember that female has come to visit a few more times and each time have had GREAT litters of puppies. GREAT CROSS! See Photos below....

We had our first litter of our own puppies in 2014- we have a dark red mini heeler full sister to Notty, we loved her and when we lost her we replaced her with Reece (named for the candy bar year) she is a 2012 red heeler. She is super smart and a great addition to our breeding program.
October 7, 2014 we had a litter of Hooey~ Reece puppies 6 total... 3 males and 3 females. These GREAT puppies went to homes across the PNW as well as to Wyoming. We got to meet new people and gained new friends! One puppy even got to stay in Wallowa county so I get to see him often!
May 15, 2015 we had another GREAT litter of Hooey/Reece puppies.. another litter of 6- 1 female and 5 males. I think it is 3 blues and 3 reds. We are super excited to have them up for sale!
And last but not least the newest and unplanned addition to the ranch Knotty. With losing Roper and still have the other three dogs we had no intention of getting another. However, at a horse auction lo and behold lying there was this little fat puppy, a mini red heeler. With just one look we knew and now she lives with us too. We named her Knotty; since she was born the same year we got married and tied the knot. She has become not a replacement to Roper, but a memory of her. Knotty is smart and a great family dog. Our daughter takes her and puts her over her shoulder and packs her around. Notty, went to heaven with Roper July 2012 when I accidently ran her over with my dodge truck the little girl couldn't handle the weight of the engine. We will miss her she is laid to rest near Charlie by the arena.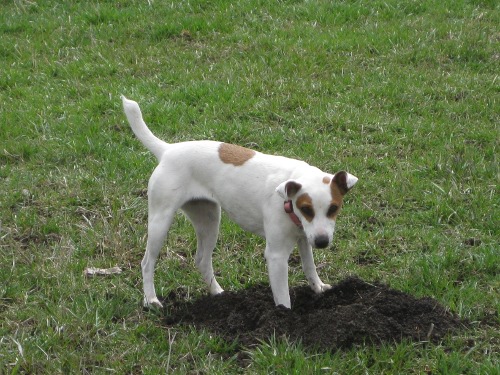 George our female retired Jack Russell momma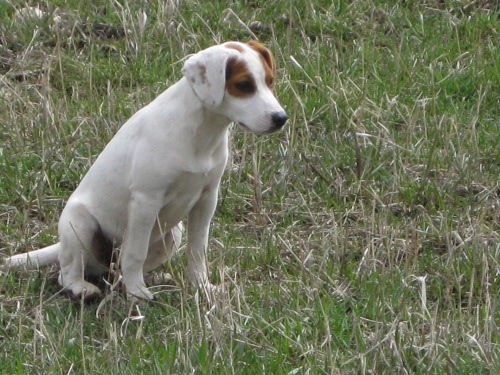 This is a jack-a-bea puppy out of George.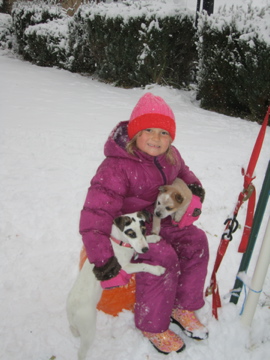 Little Miss Dez with Skippy our Jack Russell new female and our mini heeler Notty 12-2011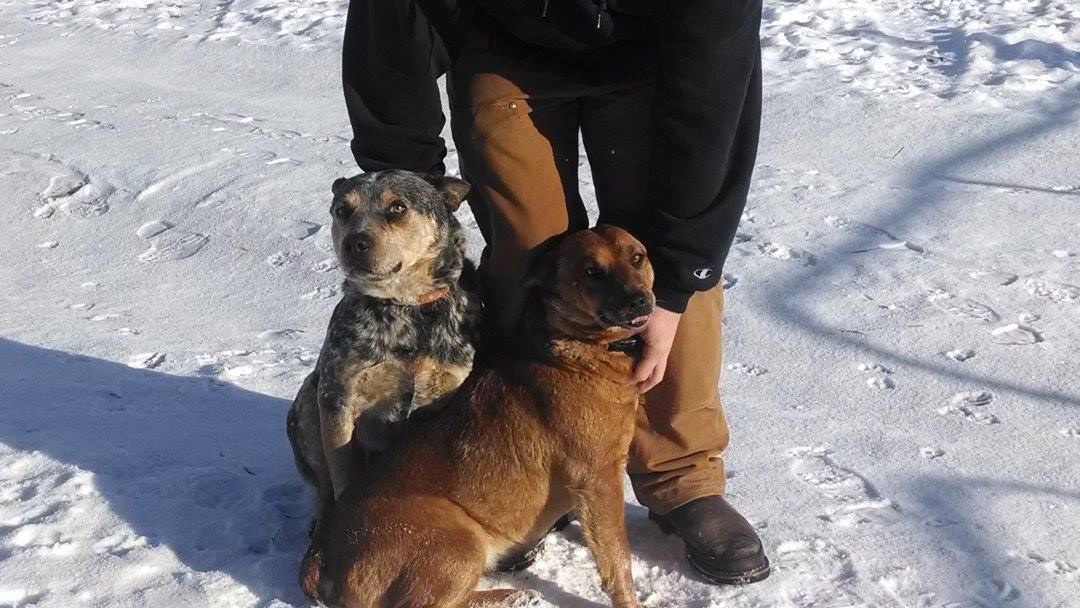 Hooey and Reece Dec. 2013
Reece our 2012 mini red heeler if you are interested in a puppy from a litter of Hooey & Reece puppies... we will be selling them for $450 for females and $400 males. Let us know we can put you on our list!
So, if you are looking for a family dog we just might have one for you.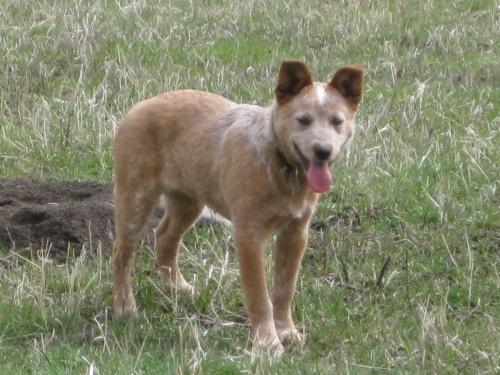 Roper: may she rest in piece and know we miss her daily. She was a dream to own.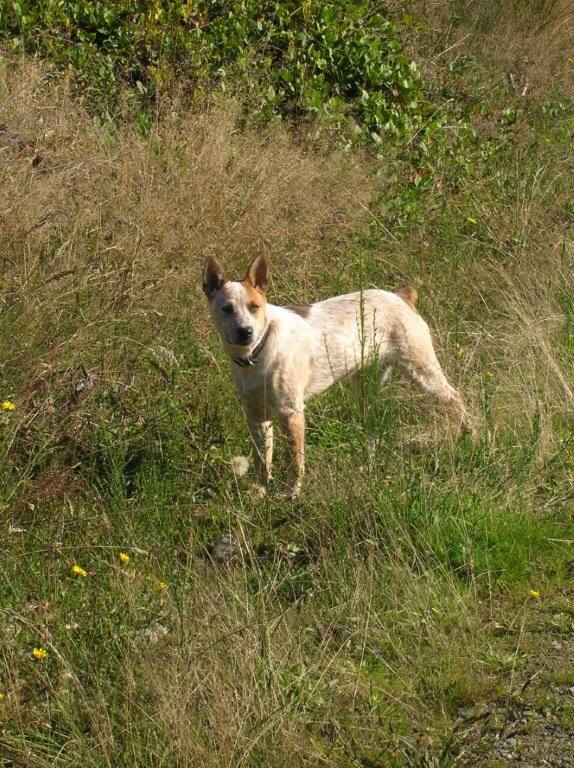 One of Hooey's puppies from an outside breeding. Photo at 7 months.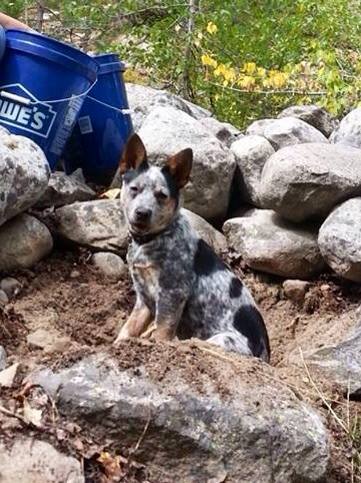 Another Hooey Puppy at 5 months old. Bella was the runt...