Dun The Right Way Photo Gallery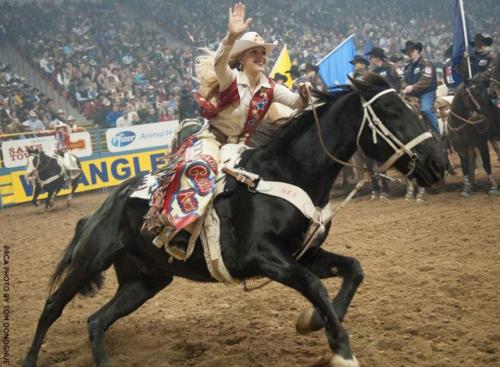 The final wave of Miss Rodeo America MacKenzie Carr at the NFR 2012 she is one I was able to give some horse lessons to and let her ride our horses!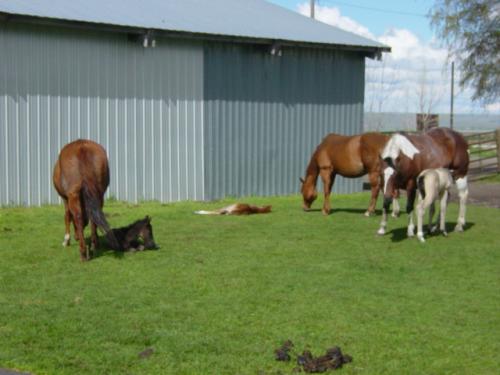 Mares and babies.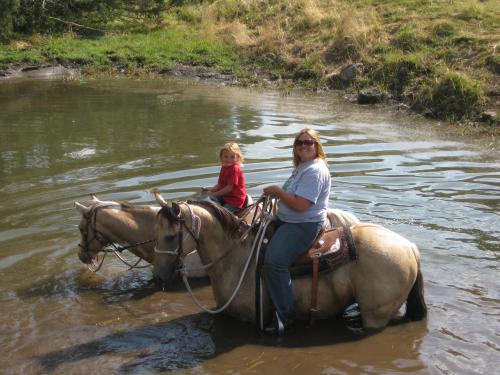 Dez and I swimming. I am riding another great ranch horse raised here sired by Dun with Chrome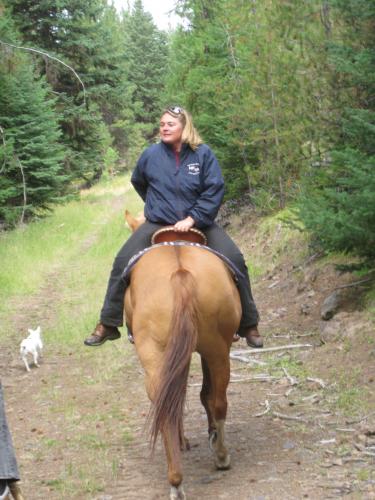 Showing off on my dead broke horse!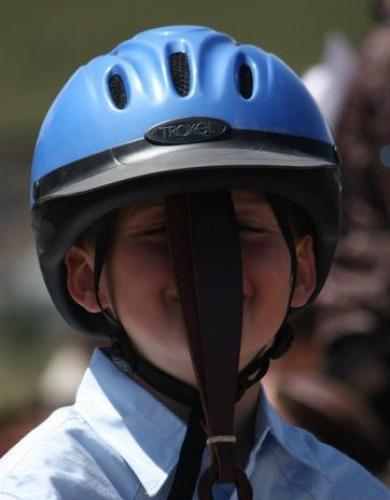 Jalyn smiling while showing.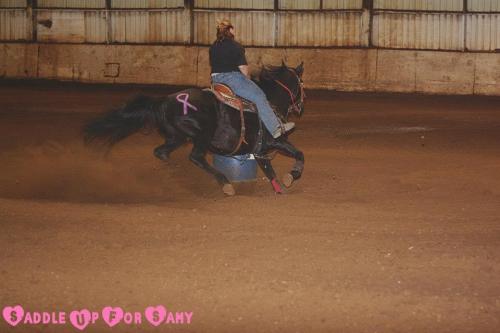 Middy and I at the Saddle up for Samy Benefit show for my BFF Samy Norby that passed away from Cancer on Sept 14, 2012 Middy went to college with me where I met Sam. Middy showed me even at her age she could get it done!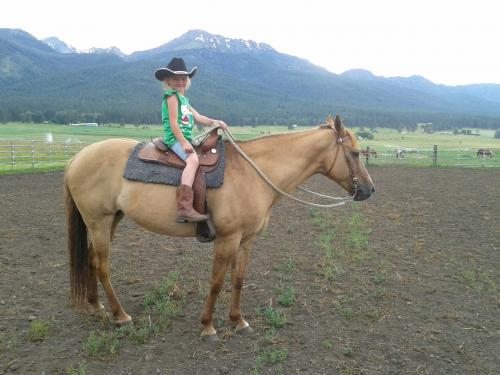 Music and Dez on a hot summer day dressed like all country girls!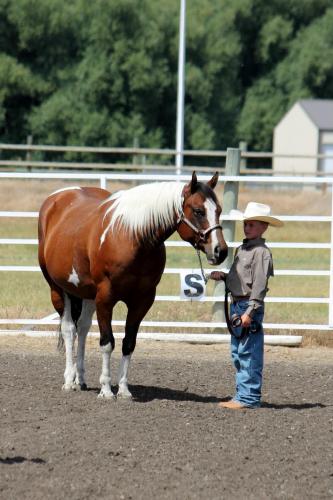 My young cowboy~ man of my dreams and Fancy at county fair!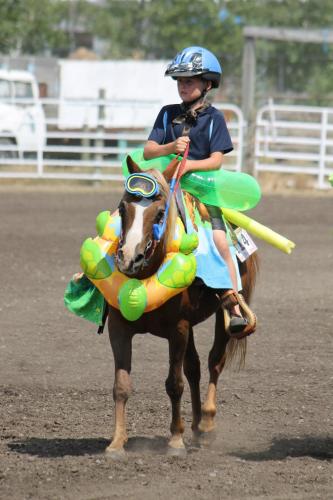 Who says sacking out is a waste of time!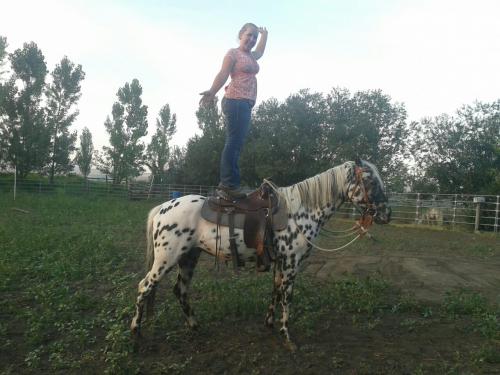 Alyssa and moon~ Spending some time at Boot Camp served her ever dream come true!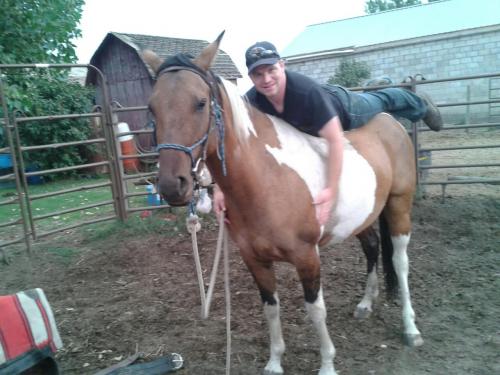 Training and getting the first ride up! Possi a Jigalow baby and her first ride!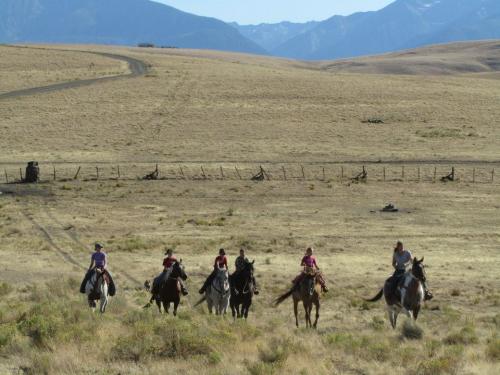 Rusty Spurs 4H club year end ride, we completed a very GREAT year! I am leader and both my kids are part of the club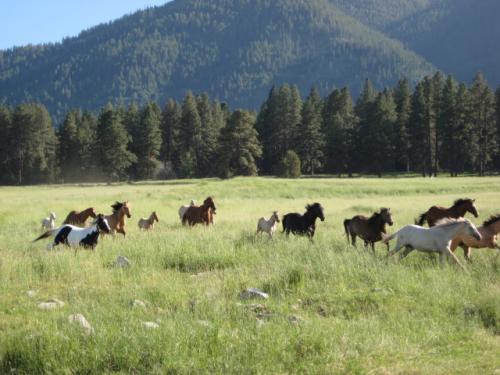 Mares and colts.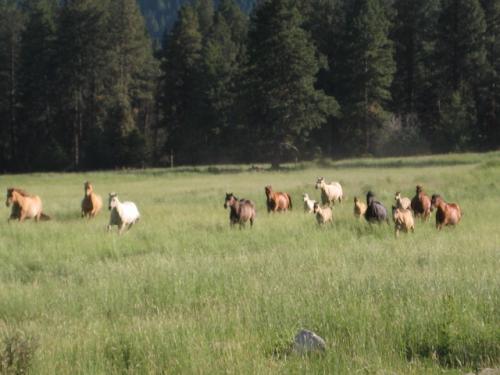 Just yell and they come running.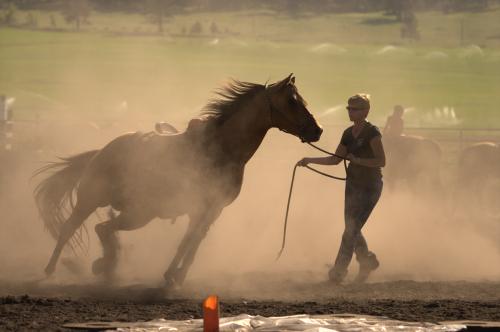 Midge and Lady's training session.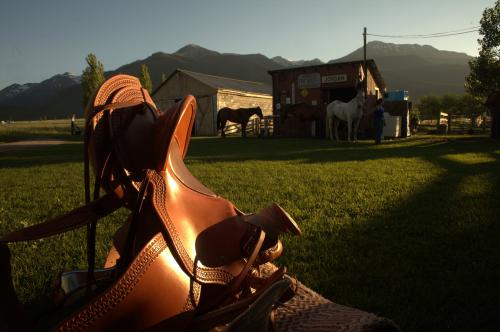 Another spectacular evening at the Ranch.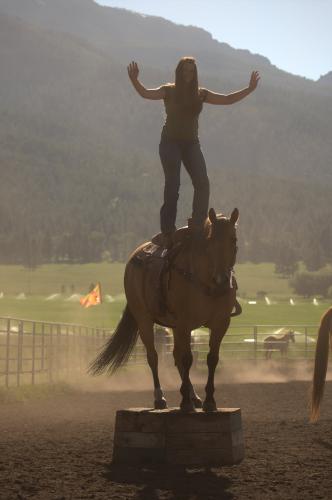 Landra, one of my students, during the photo shoot for Living the Country Life magazine showing what hard work can get you.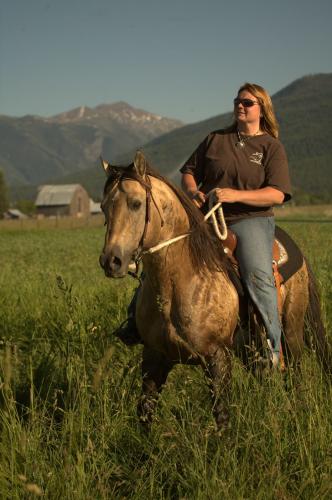 This photo of Chex and I was taken in 2009 during a photo shoot with Living the Country Life magazine. We had so much fun with this whole project and were so surprised when we made the cover!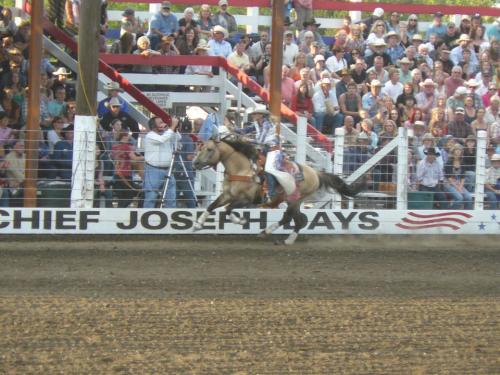 Ms. Rodeo Oregon, Mackenzie Carr at Chief Joseph Days (2011) riding Chex BEFORE she was crowned Ms. Rodeo America in Vegas in December 2011. Mackenzie took several lessons while staying at our Ranch.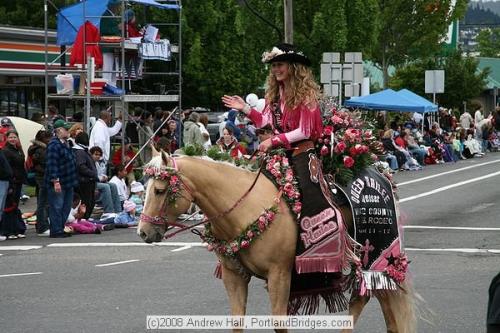 This filly was a breeding of an outside mare, and she has taken her young lady to many titles and honors as a rodeo court horse and barrel horse! Multipurpose horses that look GREAT!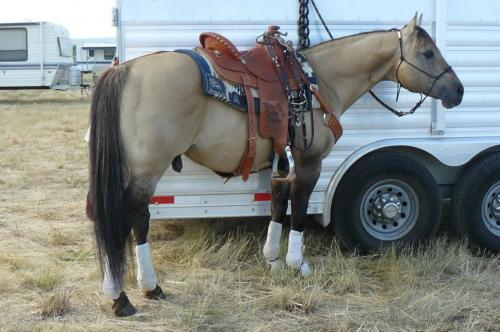 Chex saddled and ready for Cheif Joseph Days Rodeo (2011) as mount to Mackenzie Carr (Miss Rodeo Oregon 2011/Miss Rodeo America 2011-2012).

A view of the beautiful Eagle Cap Mountains through our field!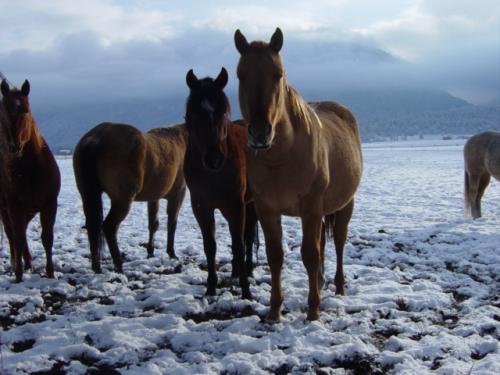 Our horses are social and want to spend time with you, greeting you as you go out into the fields. This is Triton, Chex/Midnight lineage. Triton has gone on to become a fantastic rope horse and has been a great financial investment to the man who bought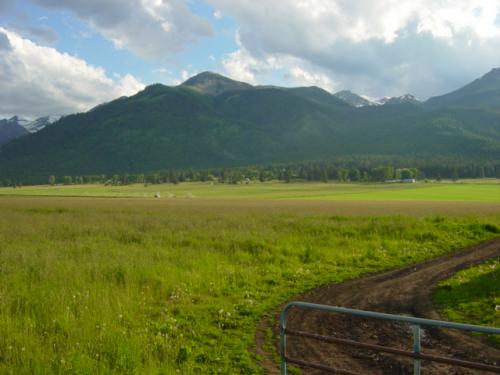 This is a view of the mountains through the field!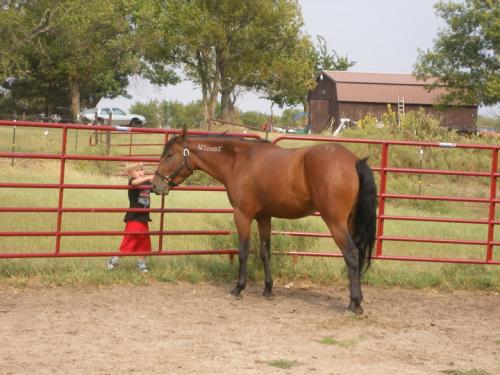 My son Jalyn and Chance the mustang that I trained for the Extreme Mustang Challenge.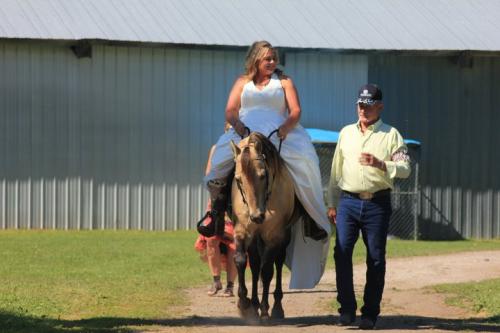 My trusty guy Chex was with me on my wedding day. My dad has never been a fan of horses, and does not share my love of Chex, so I waited until the morning of my wedding to tell him he would be walking me up the aisle, right next to Chex.