There are many trainers out there to train horses, but not all trainers can teach a person how to ride. Teaching is a skill and I have worked for years to embrace these skills. If one style of teaching isn't getting us to your goal, we will easily shift gears and find the method that you and your horse both understand. We will always go the extra mile to give you a quality lesson and never waste your valuable time or hard earned money. I will tirelessly work to adapt my teaching to help you become the rider you want to be. I don't believe that my way is the only way, and I encourage my students to take lessons with others, attend clinics, or to go to camps with other teachers. Everyone has something they can learn from someone, good, bad or indifferent
.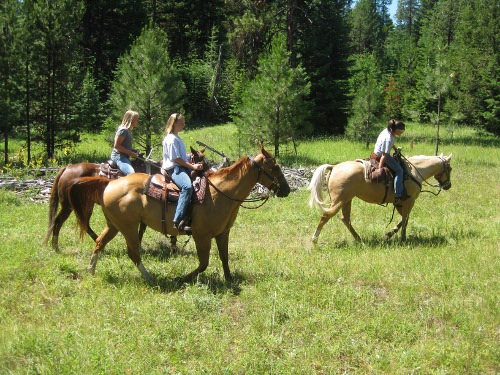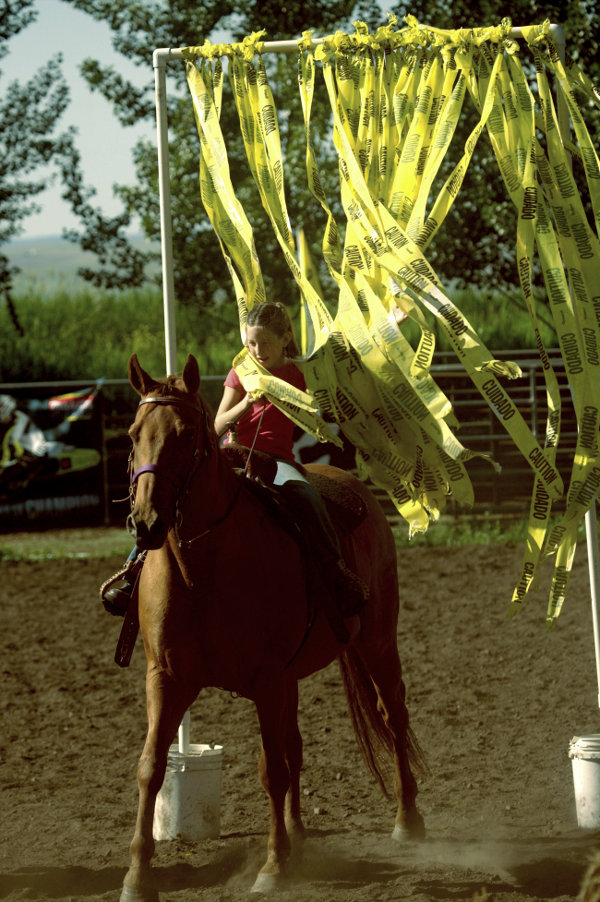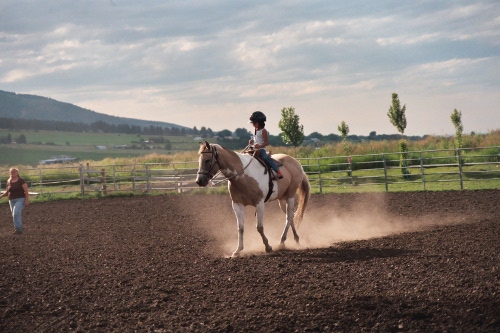 What any good rider or horseman (woman) should know is that no two horses are the same, what might work on one, might not work on the other. Horses, like people, are all different, with different personalities. When I give a lesson, I look at each rider and horse as individual pieces to a larger puzzle and adapt the lesson to fit the participants. Each lesson is personalized to the questions that you have, the goals that you strive for, or the issue of the day depending upon your horse's mood.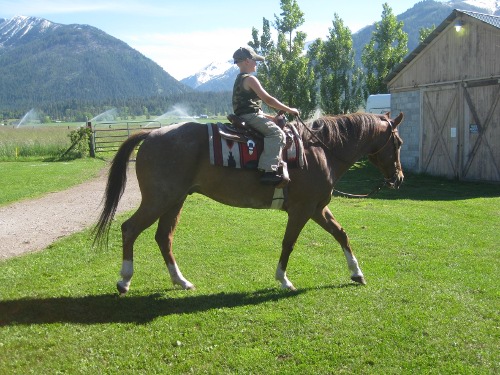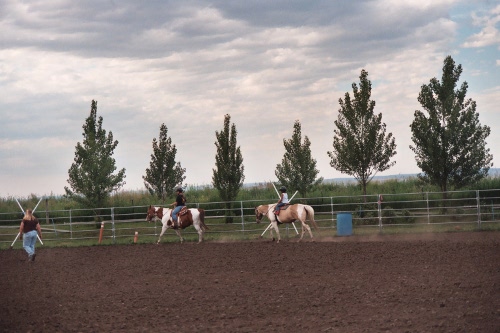 I don't specialize in a single style of riding such as Western or English. I specialize in HORSEMANSHIP. Regardless of your end goal, I will be there to help you reach it. Do you want to be a world champion western rider? A rodeo queen? A more relaxed trail rider? I can help you from the small dreams to the big dreams. No two people have the same dream, and no dream is less important than another. If you want to lope across a field like in the movies, I will be there to help you. If you want to win a buckle at a horse show, I will help you. If you want just to become a better rider or feel safer, I am there to help you.
I am more than willing to help the most nervous novice to the most experienced rider reach their goals. I have been fortunate to with a variety of goals: a first year junior who wanted to feel more comfortable with a one rein stop; a third year junior who wanted to run a faster barrel course; and Ms. Mackenzie Carr, who reached her goal of going from Ms. Rodeo Oregon to our newest Ms. Rodeo America. Each lesson has been and always will be about you and what you want.
| | | |
| --- | --- | --- |
| | | |
| Trena Loftenson, Miss Rodeo Oregon 2006, riding Fancy during her lesson preparing for the Miss Rodeo America pageant. | 2011 Miss Rodeo Oregon/2012 Miss Rodeo America Mackenzie Carr (Vernonia, Oregon) riding one of our horses, at Elgin Stampede. | A Queen of any age can take lessons! Pat and Cecilia, the mule, enjoy a lesson. |
Lesson Fees
Youth
$40an hour lesson
Adult
$50an hour lesson
Lesson horses
$20 per lesson
Travel
$ 10 per lesson
Winter rates differ
request rates- must cover arena fees
Group lessons available for discount