For a trail ride please call ahead and let us know when you will be in town. We are not always here or we may be booked. We are a working ranch and we have a busy schedule we want to help you make your dreams and rides possible but please call or email and we will do our best to get you riding out in the open with your family or friends!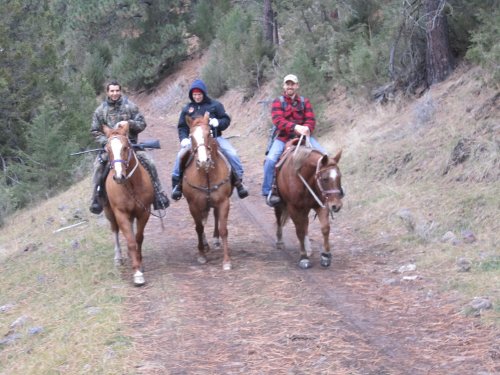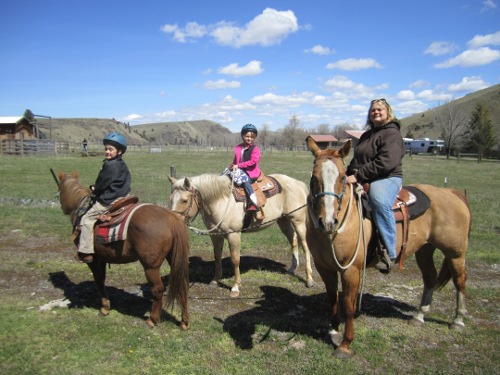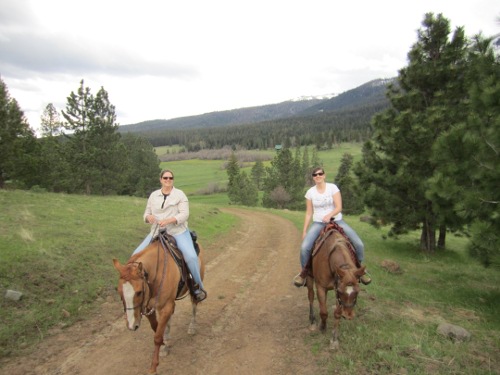 We can custom make a trail ride for you, your family or your kids. We offer full family rides, kid's only rides, short rides, half day rides, family overnight rides. Our trail rides are not cookie cutter style. You won't be riding a straight line from point A to point B. If you want, we will go off the beaten path, through timber, over creeks, or we can ride the roads and you can ride several wide and laugh, sing, and play games. Want to lope across a green meadow? Learn about our area's history while riding to some of our most beautiful areas? Our trail rides have your wants in mind. Bring your camera and we will help you capture all your smiles, dreams and more! I am so excited to meet you and share our life style with yours!
Bring your heeled shoes, boot preferred and if you have a helmet!
REMEMBER to call ahead or email us before you get to the county for your vacation so we can help give you the best RIDE of your life!
If you are interested in a trail ride PLEAES NOTE: we are a working ranch and so we do trail rides as fun on the side so we are not always available. We need time to plan and make rides work for our schedules so reaching out via email duntherightwayranch@gmail.com or calling 541-432-3867 with the dates you wish to have a ride with the number of riders we will do our best to get you aboard a horse.
Trail Ride Pricing
| | |
| --- | --- |
| 1 hour | $ 95 per rider |
| 2 hours | $125 per rider |
| Half day (3 hours) | $200 per rider |
| All day rides (6 hours) | $ 325 per rider |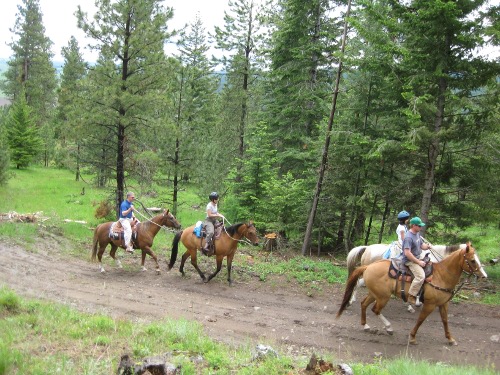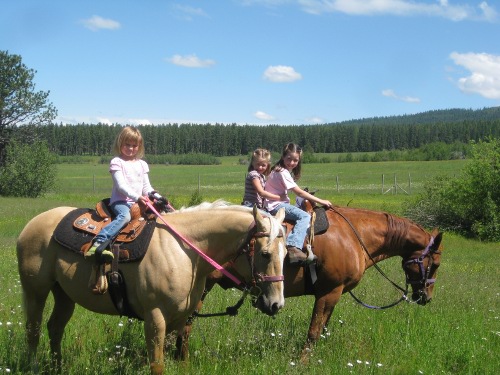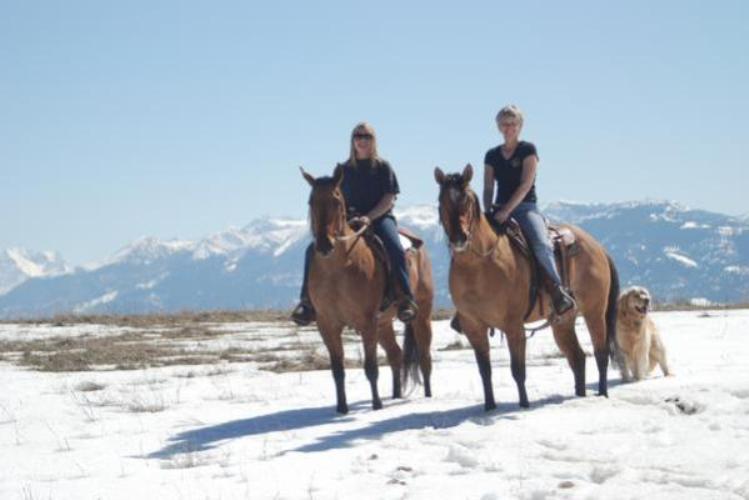 email duntherightwayranch@gmail.com or call 541-432-3867